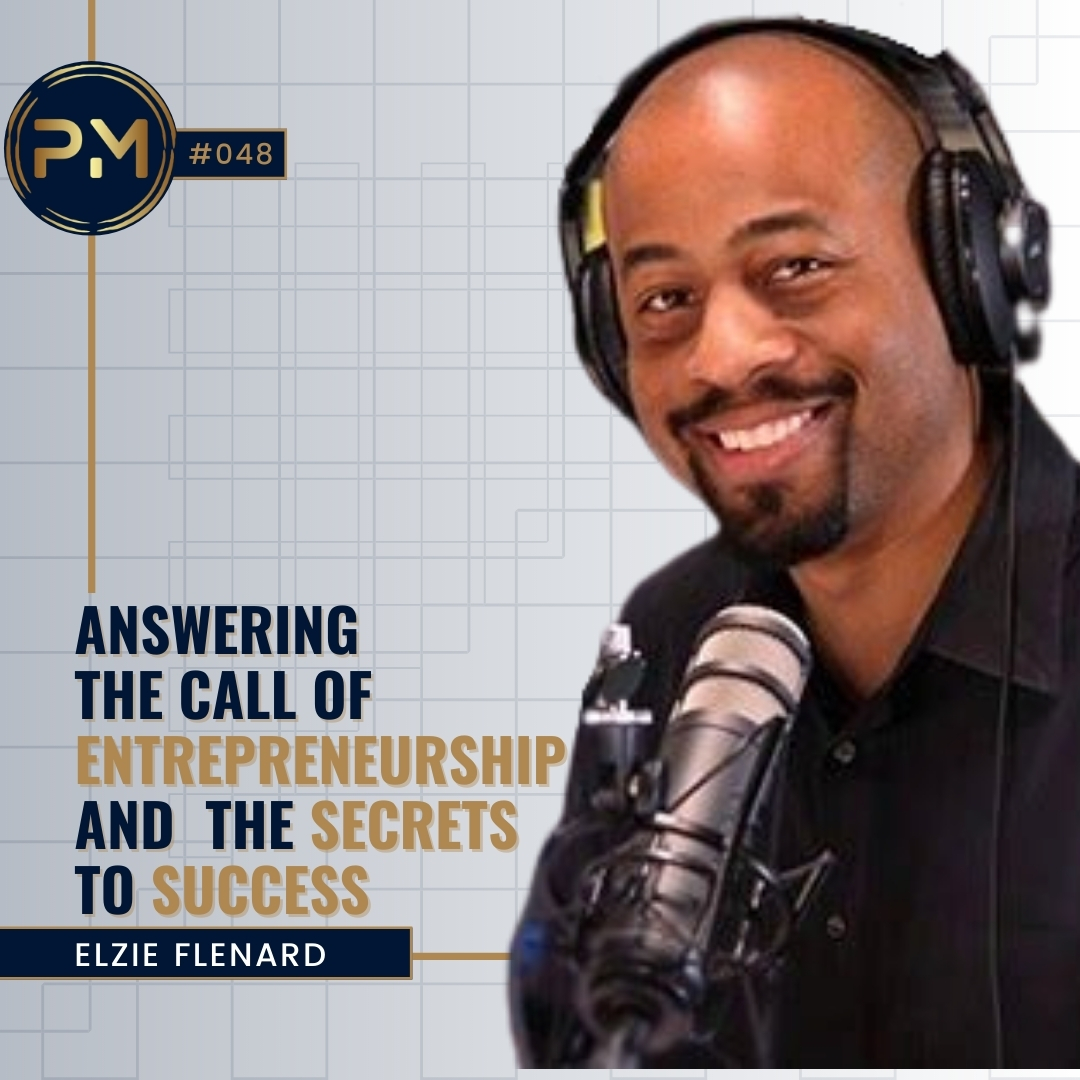 In this episode I discuss what it takes to stay the course through the challenges of entrepreneurship with Elzie Flenard and the lessons he's taken from years of interviewing successful entrepreneurs.
Entrepreneurship is tough, and it's not for everyone. How do you push through the challenges?
Don't pigeonhole Elzie D. Flenard III. Don't even try. Describe him this way, and he'll point out that one. Change your perspective, and he'll lead you down another path … maybe without your even realizing. He's a creative dude, an entrepreneur, a family man, a business owner. No "box" fits. It doesn't exist. He's a man of original thoughts, all products of unique thinking.
Above all, Elzie is a storyteller. He unpacks topics from unexpected directions, weaving myriad influences into his music, speaking and podcasting. Society, business, current events – you can never predict his take. Suffice to say, it's probably different than you've encountered. Why do things happen? How do they drive behavior? Most importantly, what do YOU think? Elzie wants to know. Dialog and conversation are great teachers. Listening inspires Elzie. Yes, listening. Almost a forgotten skill, in an era of endless chatter and oversize bullhorns.
See, everyone has a voice. Everyone has something to say. Via the power of podcasting, Elzie partners with businesses to turn their "voice" into a powerful marketing tool. Podcasting creates, and cultivates, relationships with consumers. A story about how a business began, about its products or services, or even its missteps, resonates through a human voice. Via Enterprise NOW!, his podcasting company, Elzie helps businesses find their "voice." A voice doesn't have to be loud – just real. His clients repurpose their podcast content for blogs, or social media posts, or books. The ball rolls, and rolls.
Elzie's foray into Enterprise NOW! began not long after starting an Internet radio station. Its content tilted toward business, reflecting the founder's entrepreneurial bent. Even while working a decade in electrical engineering and electronics technology, Elzie had side gigs: a record label. A minor-league basketball team. A music production company.  He's always been a tinkerer, going back to a childhood knack for taking things apart and putting them back together. Or writing his first song at age 5, a passion that continues today with multiple albums, EPs and singles under his belt. The holder of an MBA, and a B.S. in electronics systems technologies, you can always expect originality from Elzie. Just don't try to label him. No shoe fits … and he wouldn't wear it anyhow.