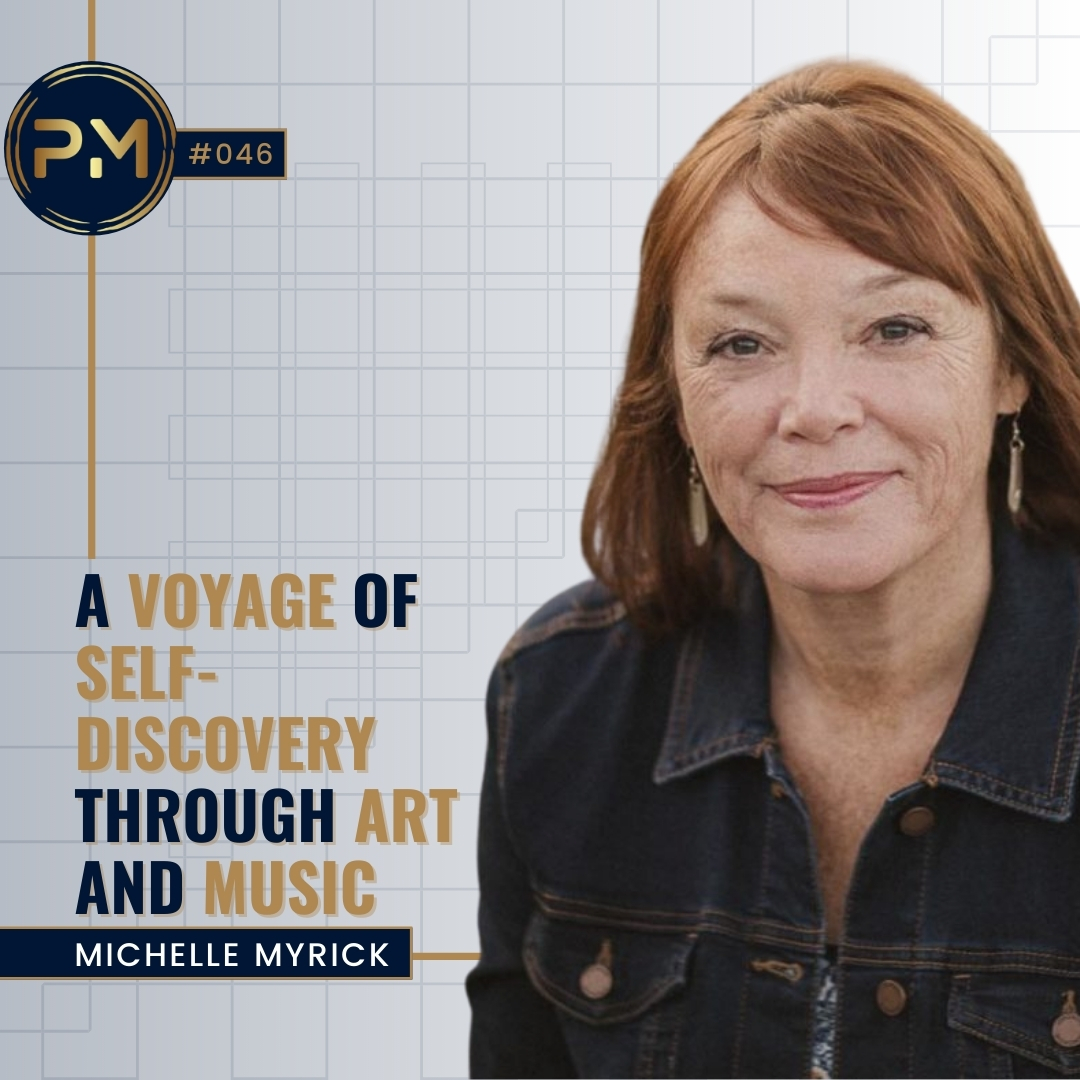 Michelle Myrick was born and raised at Cape Pine Lighthouse in Newfoundland, Canada and currently lives in Norway. 
  
She has been a singer, songwriter, and musician for most of her life, but when she took up painting a few years ago, everything seemed to fall into place. 
Painting opened a new door of self-discovery – a door that led to greater awareness of how unresolved trauma and self-doubt had been holding her back. Through visual art, she began to see the hidden gifts within her experiences, and the deeper meaning they held for her life. 
In 2018, Michelle brought her message to audiences in her powerful show, "The Song Series" – a live performance where she presents her original songs, the paintings she created based upon them, and the stories and experiences behind them – a show she still performs internationally. 
Inspired by the relatable lessons within the "Song Series", audiences wanted more. So, in August 2019, she released her first book, a memoir: "Stepping Stones – From Self-doubt to Self-belief: Finding Meaning and Purpose for your Life" as well as a full-length recording of original music, "Songs from the Song Series".
The story doesn't end there. In fact, it's the beginning of another new chapter. This year, Michelle achieved certification as a life coach, and launched her first coaching program "Be the Lighthouse" – which already has a waitlist for the second offering scheduled for September. 
Her artistic journey led her back to her true self. It fuelled her passion to help others and has formed the basis of her life purpose – to teach others how to overcome adversity through thought management, and how to build self-confidence to pursue life dreams and goals. 
A teacher by trade, a creative at heart and a coach by practice, this former lighthouse girl has found a way to combine her skills, talents and experiences to help guide others in redesigning their lives from the inside out.
Michelle offers a variety of art-based products, coaching services and programs as well as special events which include "The Song Series", "Soul Sister Summit" and "Team Building Seminars". She is also available as a keynote speaker and retreat facilitator.