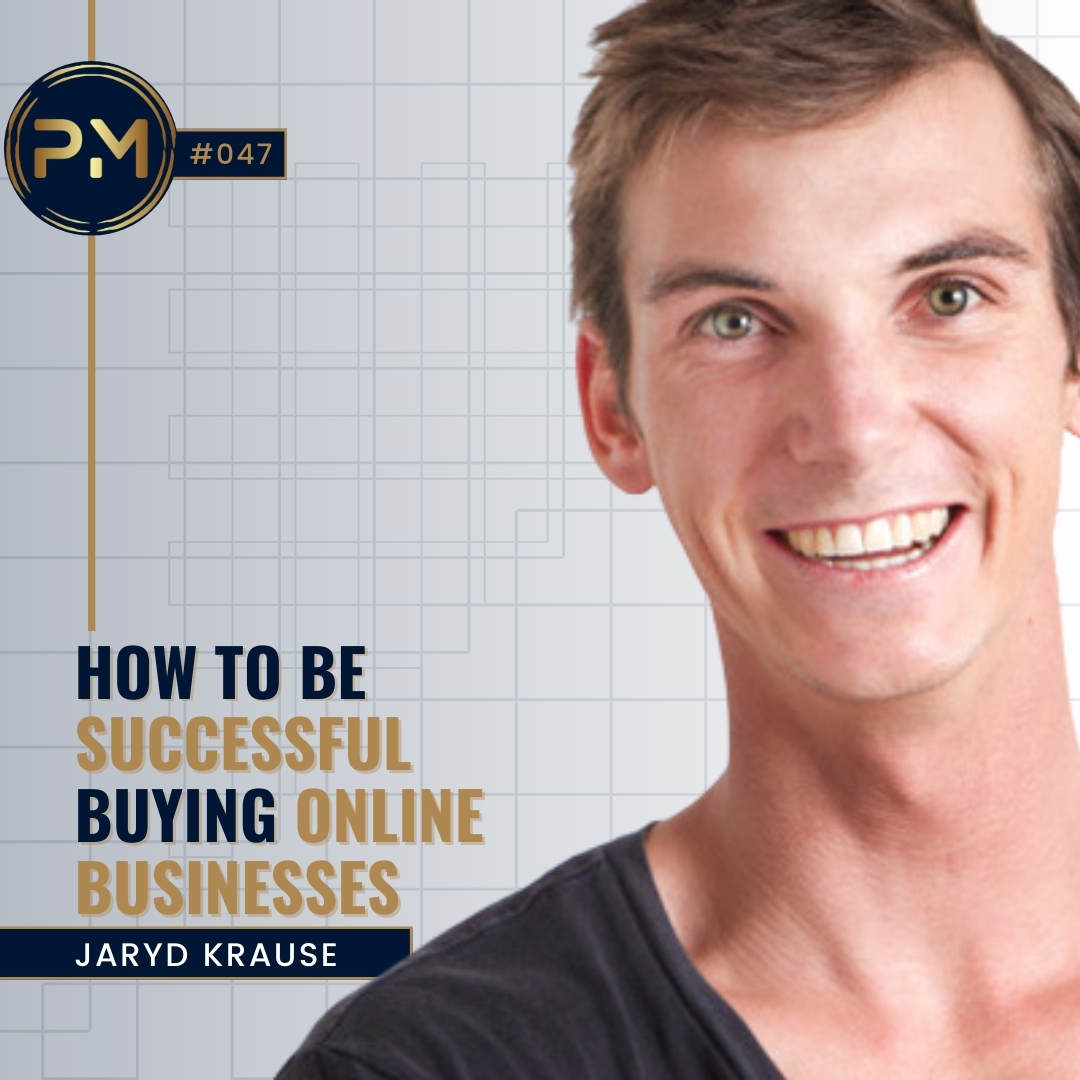 Have you ever dreamed about starting your own business?
What's been holding you back? Fear? Not knowing where to start? Perhaps you don't even know what kind of business you want to own yet?
Many people dream of starting their own business, but often for one of the reasons above, they never get past the dreaming stage.
But what if you could bypass the whole initial start up phase and step into an already established business? And what if you could have someone with experience hold your hand along the way?
Did you know that people are buying and selling established online businesses, of varieties and values around the world every day?
That is exactly what I am discussing on this episode with Jaryd Krause.
If the idea of running your own business appeals to you but getting started has been a challenge, this episode is for you.
Jaryd Krause used to be a plumber working 60+ hours per week and hated it.
Fast-forward to today, and he now owns multiple online businesses himself and many of his clients earn thousands to tens of thousands of dollars per month from their business they bought working with Jaryd.
His Buying Online Businesses Podcast is rated in the top 3 best passive income podcasts online.