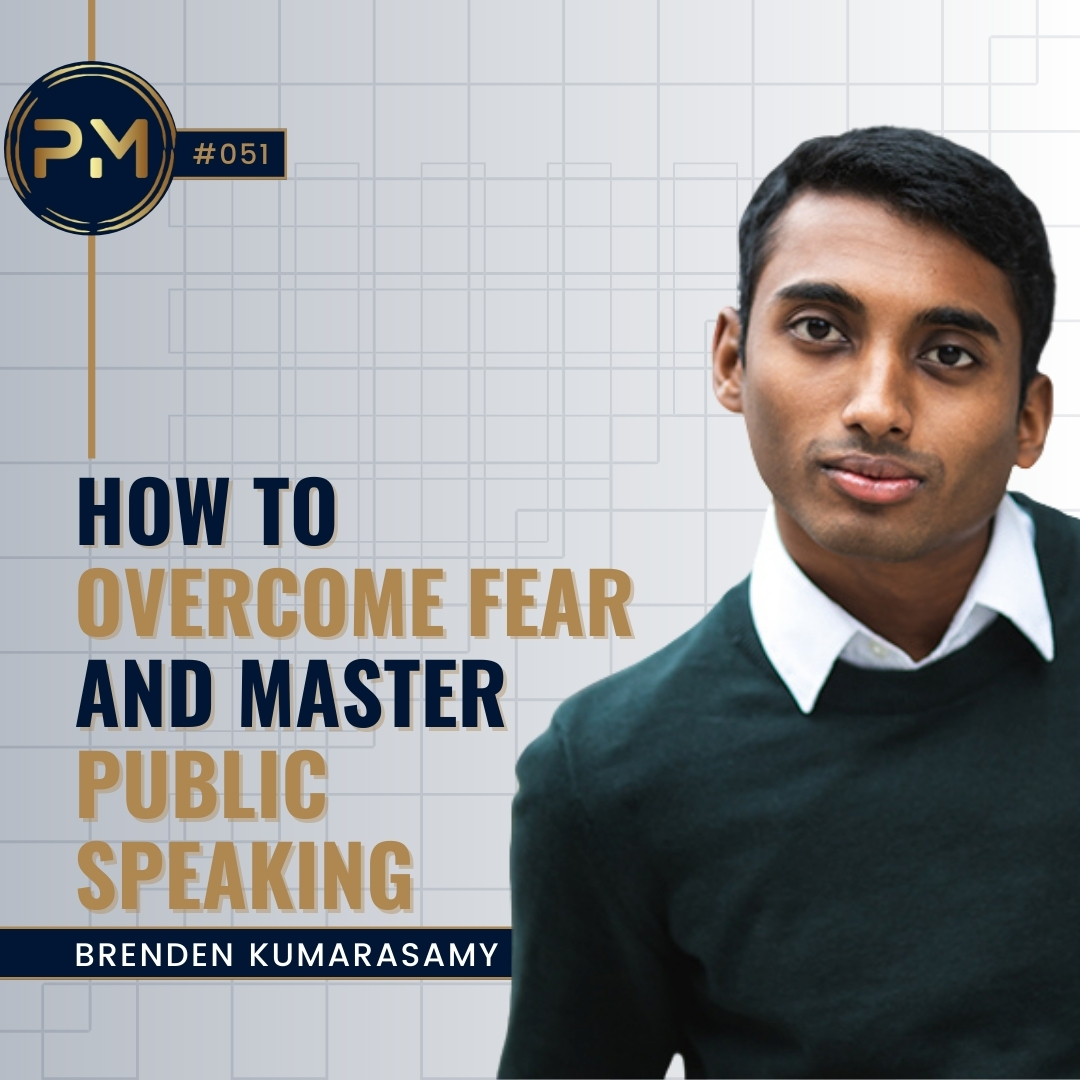 Welcome to episode 51 where I am talking with professional public speaking coach, Brenden Kumarasamy about how to overcome fear and master public speaking.
The thought of speaking publicly terrifies many people. If that's you, Brenden shares what can you do to overcome that fear and how you can develop your presenting skills.
Brenden is the founder of MasterTalk, a YouTube channel he started to help the world master the art of public speaking and communication. He coaches purpose driven entrepreneurs on how to master their message and share their ideas with the world.
Find out more here...