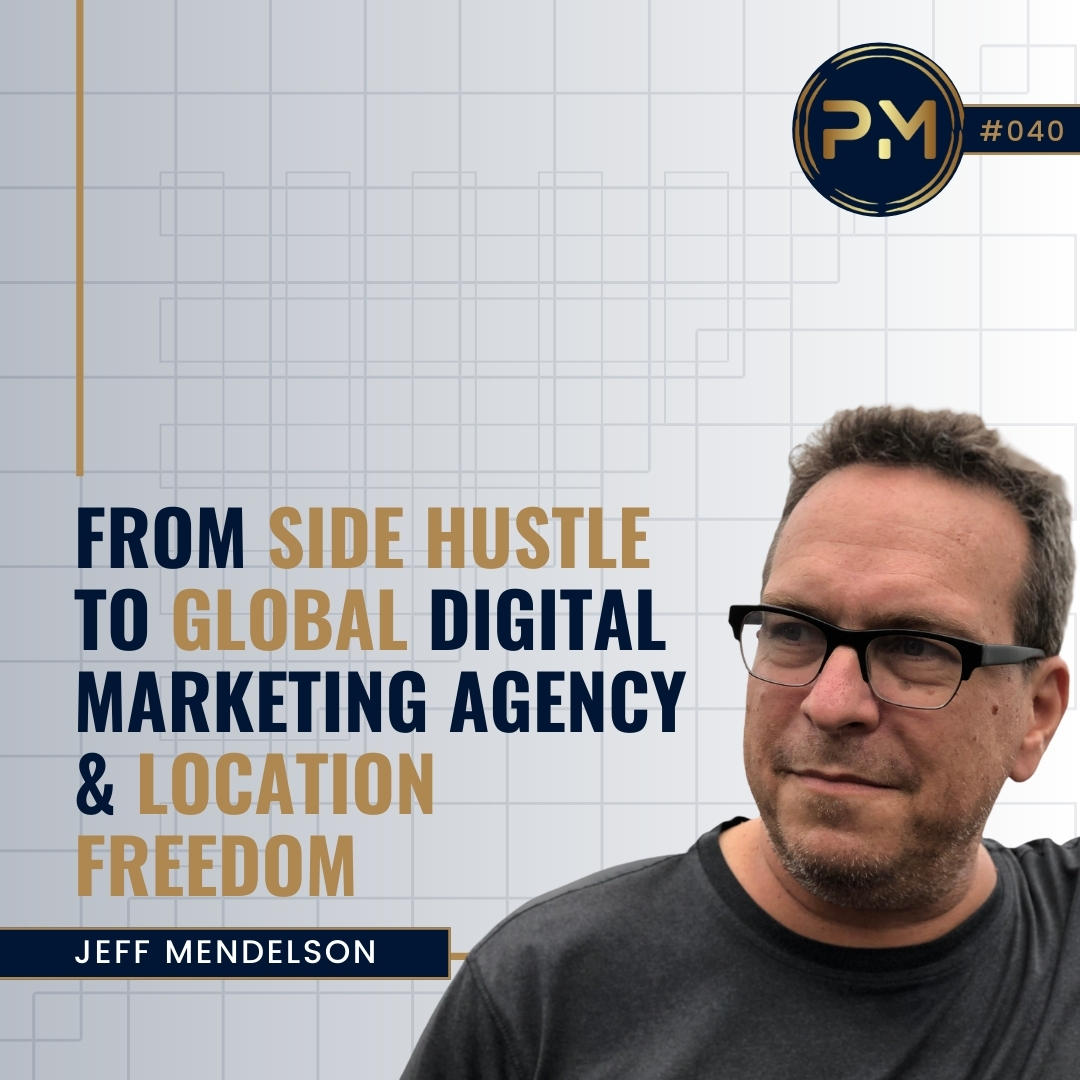 How would it feel to turn your side hustle into a full time occupation that gives you total freedom over where you live and work?
That is what Jeff Mendelson did and in this conversation he shares the journey he took to get there.
Jeff is the Founder of Effectivo.Social, a full service digital marketing agency where he works developing comprehensive digital marketing campaigns for Start-ups to established businesses.
Based in Miami, FL, but work worldwide. Jeff helps entrepreneurs conceptualize, develop, and then execute all-encompassing digital marketing strategies, sales funnels, paid campaigns and getting the right people and disciplines in place. With over 15 years of continuous digital marketing experience in all formats, he has a wealth of information of what works, and what doesn't, in the the digital marketing space.